The Gardening Plan
The Gardening Plan sets out our plan comprising Nurturing, Thriving, and Watering the Garden. The Nurture and Thrive projects are designed for emerging WWO national teams. National movements and new partners will profit from the Watering Project with ongoing online training and knowledge transfer.
The Nurture Project
The Nurture Project is the process by which we identify leaders and teams in a new country with whom we can collaborate. We then support them to create a Facilitation Team and take the first steps towards being a national movement. This involves mentoring, online meetings with the facilitation team, support and vision-casting visits, online and in-person round tables in the country.
The Thrive Project
The Thrive Project is a three-day in-country consultation and planning event for emerging national movements. The event is prepared by the Facilitation Team in collaboration with the local team to fit the needs of the nation in the best possible way. The Thrive event will help attendees to understand the best practices in care for vulnerable children and with that in mind help to shape a way forward through short-term activities and a longer-term development plan.
The Watering Project
The Watering Project is the ongoing support for the national leaders of existing and growing WWO movements in Europe. It includes learning communities, online meetings, mentoring, online and in-person training, including face-to-face event, in March 2023 in Sofia Bulgaria, for all waterers and gardeners in Europe.
"God is a father to the fatherless and places the lonely in families."
(Psalm 68:5-6)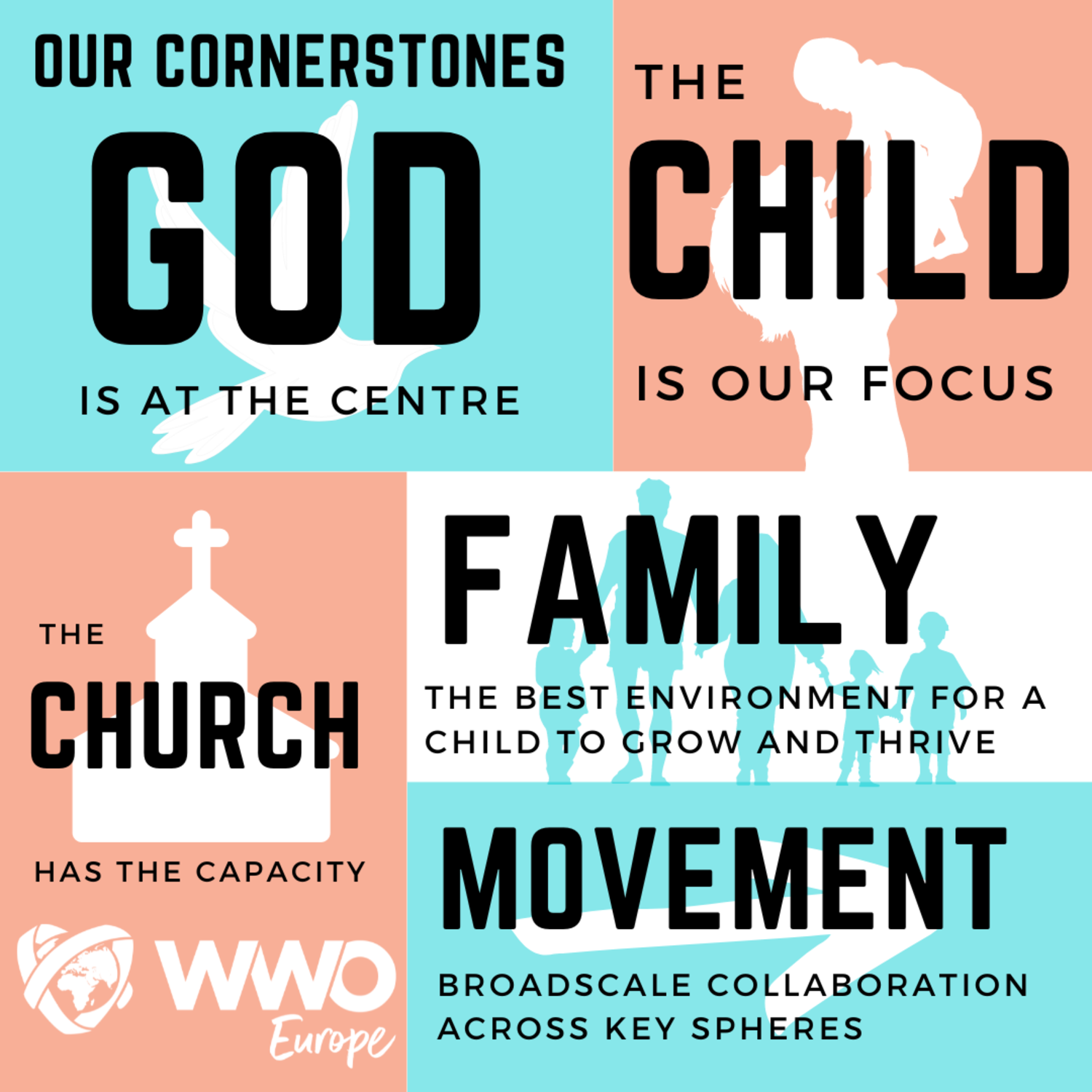 WWO Roadmap
The WWO Roadmap highlights the framework and resources needed to accomplish the inspirational aim of helping each child reach their God-given purpose by building motivation and skills to address the four key priorities through training, mentoring, and learning communities, as described below:
BROADSCALE COLLABORATION allows us to co-labor with God the Father and with many others in building His kingdom of love and safety for families and children.
INTERVENTION helps strengthen family-based care for orphans and vulnerable children, including supporting families in reunification, foster families, and adoptive families.
PREVENTION of orphanhood and vulnerability addresses violence against children, poverty, and disability because we care about each child.
LIVING REFRESHED: SPIRITUAL, RELATIONAL, PRACTICAL SELF-CARE for Christ-followers called to serve orphaned and vulnerable children is the secret to living refreshed as we serve.
Our vision is that when these four priorities are combined, advocates, champions, and practitioners will have access to the tools they need, as they collaborate towards God's great vision for families and children in the nations. In addition to providing the tools, WWO regional ambassadors will encourage, build up, and pray for national leaders as they discern God's plans for their countries.