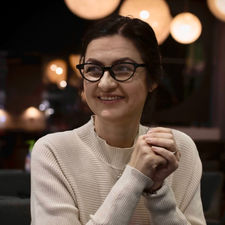 Ukraine Appeal Fund supported Slovakian NGO, Navrat, to hire a psychologist for 3 months to provide psycho-social assistance and support for unaccompanied Ukrainian children.
Ukrainian psychologist Natalia S (in the photo), who has been living in Slovakia, worked with the children during the 3-month period in the summer of 2022. Her work included individual and group sessions with a group of boys aged 12-17, who were in Slovakia without parents. She did counselling with the Slovak families, where some of the boys lived, and was mediating communication between Slovak and Ukrainian families.
She was able to spend one day a week in a primary school in Bratislava working with several groups of children according to their age. In addition she conducted individual sessions whenever it was needed as well as worked with parents and communicated with the school about how to provide for these children.
We are grateful for her work and support she was able to provide for the children!